Fully Customize Keychain
Customize In 5 Easy Steps
Bottle Opener Keychain
Metal Keychain
Badge Reel Keychain
Leather Keychain
Related Items
Brands That Trust Us
Who Choose Custom Keychain Now?
Every Type of Custom Keychains You Can Imagine
Bottle opener keychains. Epoxy chains. Lanyards. Chains that hold photos. That's just a tiny sample of the multitude of designs and styles of personalized key chains we offer. The message is simple – no matter what you want your chain to look like, we can supply it.
Superfast Shipping on Custom Keychains
Once you've approved your proof and you're happy with the design, we make the rest happen fast. It only takes us between three and five business days to finish production on your order (no matter its size), and we always post it using the fastest shipping courier in your location.
Your Keychain, Your Style
We work with you to create your keychains, and that starts with the design you submit. You'll have a rep helping you out every step of the way to ensure your personalized key chains look how you imagine them in your mind.
Pick a keychain style that works for you from the tons of options at Custom Keychain Now.
Select an image, logo, or design to go on the chain (choose your own or pick from one of our designs).
Submit your image to the Custom Keychain Now team.
Place your order and confirm your proof (you get unlimited tweaks until it's just right).
Wait – we'll have your order in production and heading to your door in three-to-five business days.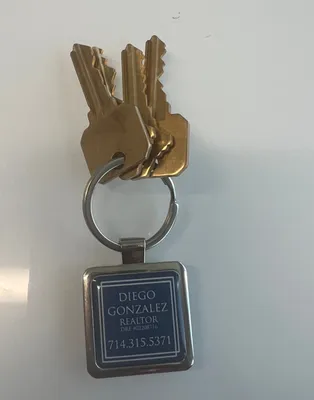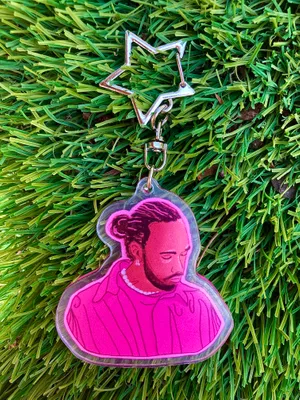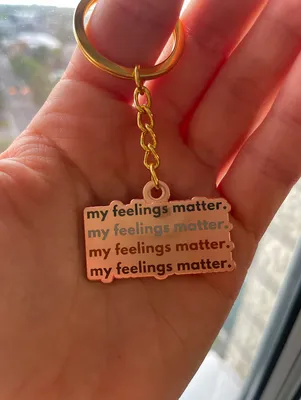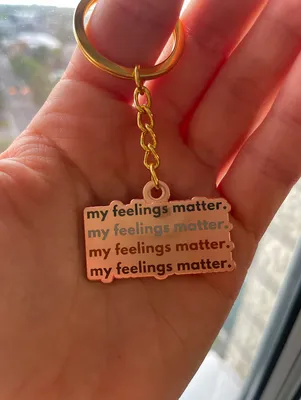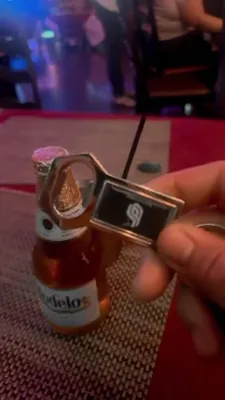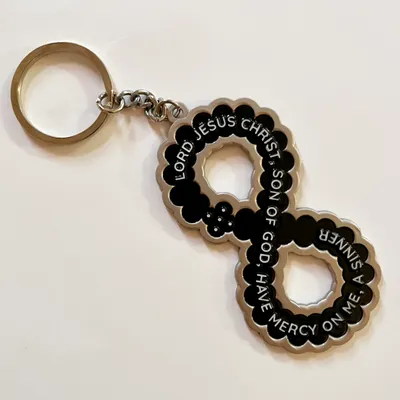 What materials do you use for custom keychains?
It might be easier to ask what materials we don't use since Custom Keychain Now runs the gamut from acrylic to leather. We also have metal custom keychains, which can come as die-cast chains or with bottle openers attached, and PVC chains.
Can I have my company logo engraved on my personalized key chains?
You can have your logo engraved on any of our chains, but you can't have somebody else's. Logos are usually trademarked and copyrighted, making it illegal for us to engrave a logo that you don't own onto custom keychains. As long as you can prove the logo is yours, and you accept responsibility for any logo you request, we can handle the job.
Are custom keychains good for promotions?
They're amazing for promotions for three reasons – cost-effectiveness, compactness, and customization.

The cost side is simple, as you can order huge batches of custom key chains without breaking the bank. Plus, customization means your keychains look exactly how you want them to look so anybody who catches a glimpse instantly associates the chain with your brand.

As for the compact side of things, think about when you might hand your keychains out. Conventions, meetings, and in gift bags, right? The smaller the promotional item, the easier it is to carry, and anybody who receives your custom keychains will be very happy they can slip them into their pockets.
How can I ensure more personalized key chains last a long time?
Cleaning with water, a mild soap, and a clean rag is often enough to keep your keychain in good condition. If it accumulates some tough dirt or nasty stains, using a toothbrush should scrape them off without damaging the keychain itself.

Other than that, keep an eye on the small link connecting your custom keychains to their keyrings. Replace that ring if you see any signs of damage, otherwise, you risk losing your chain if the link snaps and you don't notice.
What are your custom keychain design styles?
We can do a lot with personalized key chains, so you have a decent amount of control over how the final piece looks. But on a general level, we create three "types" of chains – standard keychains (in multiple materials), bottle opener keychains, and reel keychains. The latter have drawstrings that attach them to a reel you can use to pull the chain away from your body while keeping it connected to you.
Can I get samples of your custom keychains before I buy?
Absolutely!

We can send a free sample keychain to you via the post, with shipping prices varying from $9.99 to $29.99 depending on whether you want "Standard" or "Overnight" shipping. Note – all of our samples come with random designs as they're intended to showcase the keychain's quality. You can't get a free sample of your own design.
Can I order personalized key chains with different colors?
Yes, you can order a keychain that uses almost any color combination you can think of. And if you want to bulk order the same design with different color variations, a customer care rep from our team can make that happen for you.
Are there limitations on the designs I use for my custom key chains?
There are a couple of limitations to keep in mind.

The first is a practical one – custom keychains are fairly small, so a large and detailed image won't fit on the chain. But don't worry. We'll guide you through the sizing process when you're submitting your design.

Second, we don't create personalized key chains using copyrighted materials unless you prove you own the copyright.
Testimonials:
This is what some of our clients think about our products
When it comes to custom keychains, these are a cut above the rest. The moment I received them, I could feel the solid craftsmanship in their weight. The engraving is clear and adds a personal touch that sets them apart. The quality is undeniable, and I have no doubt they will withstand the test of time. Really worth my money!
- Peter Norton
The craftsmanship on these custom keychains is truly impressive. The weight and feel of them in hand are substantial, and they add a unique touch to my belongings. The personalized engraving is clear and beautifully done, making them stand out. A perfect blend of style and durability!
- Mana Kimble
It's rare to find custom keychains of this caliber. The engraving is sharp, and the materials used are undeniably high-quality. Holding them in hand, you can feel the sturdiness and attention to detail that went into crafting these keychains. They offer not just a functional purpose but also a statement of personal style and enduring quality. I highly recommend this shop!
- Kendrick Nash
Quality radiates from these custom keychains. They're not only visually appealing but also solidly constructed. The engraving is sharp and adds a layer of customization that stands out. The materials feel substantial and long-lasting. Their customer service is also very helpful in providing ideas to make my personalized keychain perfect. If you're looking for keychains that combine aesthetics and durability, these are a fantastic choice.
- Joseph Saw